Catalogue Fiction
Details

Parent Category: ROOT
Category: Catalogue Fiction
Last Updated: Monday, 11 January 2021 06:23
Published: Thursday, 19 November 2020 08:15
Written by Super User

Catalogue Fiction
This is a list of Fiction books written by me to date. Published Formats include the Able Limited Editions EXE CD Format, Able Limited Editions DRM Protected EPUB Download Format, and the Kindle Format. General Details of Each Title listed below will indicate the Formats they have been published in and the relevant ISBN. Since 2013 there is a different ISBN for each of the published Formats (it was voluntary before that). That may be a little confusing for online browsers, l know; but is now essential here in the UK according to the Law thereby publishing procedures.
Click on the banner below to visit the Able Limited Editions website for details of all available Publication Formats. Or click any provided ISBN links in the relevant book Title data below if you want to go straight to relevant Able Limited Editions Shop sales pages, or indeed any relevant Amazon Kindle sales page.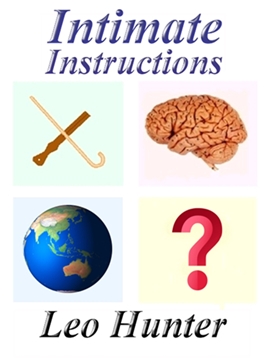 Title
Intimate Instructions 
Author
 Leo Hunter
Genre
 Crime Fiction, Suspense, Thriller
Publisher
 Able Limited Editions
Available Formats

 ISBN 9780957307506 - EXE CD

ISBN 97809573044 - DRM EPUB

ASSIN B08GM96MTG - Kindle

Short Description

A young woman and her children are impoverished and marginalised by her powerful family to mind-bending breaking point. There appears to be no conspicuous reasons for their ostracism, other than her total refusal to comply with what her family say is their reasonable wishes, according to all relevant public authorities. Those public bodies then also marginalise her, as her powerful husband, who raped and assaulted her, attempts to gain sole custody of the children. 

Set in Scotland, Intimate Instructions tells the frightening story of her struggle to break free from their impoverishment and resulting public body marginalisation, as she eventually finds the only qualified person willing to help her. They uncover overwhelming admissible evidence of maladministration, deceit, extortion, assaults and rapes, as well as possible murder.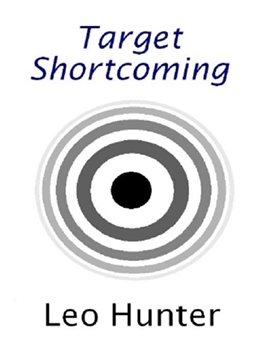 Title
 Target Shortcoming
Author
 Leo Hunter
Genre
 Crime Fiction, Suspense, Thriller
Publisher
 Able Limited Editions
Available Formats

 ISBN 9780955214349 - EXE CD

ISBN 9780957307537 - DRM EPUB

ASSIN B00AEC6NZ0 - Kindle

Short Description
 

Target Shortcoming is a fictionalised story of modern-day Political guile as applied absolutely to suppress the whole truth from surfacing through the murky waters of Political deceit. It explores how universally applied law is bent officially to impoverish and criminalise carefully selected targets.

Set in Scotland, a Governmental agent decides to go public to reveal an inherent intention of presiding Government Ministers to destroy trial by jury; under a cloud of war. They're therefore targeted by ruthless Government agents before they do, to the extent that the ruthless agents cause their death. But not before they manage to pass soul-destroying evidence of the Government objective on to an unknown bystander. - Unknown in the fields of official intelligence that is.

The bystander is then targeted, as they sift through evidence of 56 serious offences committed on behalf of the Government by other agents. The bystander's flight from certain death inevitably intensifies, as the agents realise they were preparing to go public themselves.

They do go public eventually; near sure death, behind an impregnable curtain of war-induced secrecy, when another Government agency decides it's prudent to allow their case to be heard in private, without a jury, and without representation. The bystander wins; but at an extreme price.
Title
 Valid Circle Redress
Author
 Leo Hunter
Genre
 Crime Fiction, suspense, thriller
Publisher
 Able Limited Editions
Available Formats

 ISBN 9780955214356 - EXE CD

ISBN 978095307520 - DRM EPUB

ASSIN B00AE9SOVO - Kindle

Short Description
 

Valid Circle Redress is a 140,000 word crime novel written by Leo Hunter. Set in Scotland, it reveals the innermost torment of one victim of absolute suppression as they make an agonising decision.

The decision involves a choice between passive acceptance of suppression of the whole truth, and becoming another officially blunted bullet living an otherwise oppressed life of crime.

To most 'reasonable' people of any 'civilised' country, the choice wouldn't appear to be very difficult to take: the said sword of justice one inevitability to avoid at any said cost.

Waiting for the inevitable to occur officially at whim, the victim gathers as much evidence of the suppression as possible to shield the blow of the sword. But they discover that 'civilised' law dictates it's cowardly, therefore illegal and unlawful to fight the suppression.

A coward, they're known officially not to be. So the inevitable fight ensues; to-the-death.
| | |
| --- | --- |
| Title |  Fiction Pack 1 |
| Author |  Leo Hunter |
| Genre |  Crime Fiction, suspense, thriller |
| Publisher |  Able Limited Editions |
| Available Formats |  ISBN's as listed above in EXE CD Only |
| Short Description | Fiction Pack 1 is a collection of 3 Crime Fiction novels (for the price of 2) written by Scottish author Leo Hunter. Those 3 Titles are Intimate Instructions, Target Shortcoming and Valid Circle Redress. |